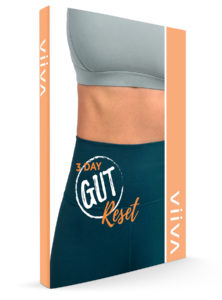 We've always heard that breakfast is the most important meal of the day. Viiva believes that it's the most important minute of the day. Quick, nutritious and customized, Viiva offers a full line of healthy breakfast options that get you energized, focused, and ready to own the day.
To promote Viiva's probiotic blend, p3, the 3 Day Gut Reset ebook was created to help learn about gut health, why probiotics are so important and give a simple reset plan to give you a great start down your new path to a healthy lifestyle. To break up the copy and provide playful visuals, I turned the various probiotic strains into super heroes and illustrated the good and bad gut bacteria.
Illustration
Layout
Iconology
Asset Design
Superhero Probiotics
Gut Flora and Bad Bacteria
The final product is a good resource that is easy to follow. Deliverable in an interactive PDF format, it can be downloaded to use on mobile devices, desktop or printed if the user prefers.