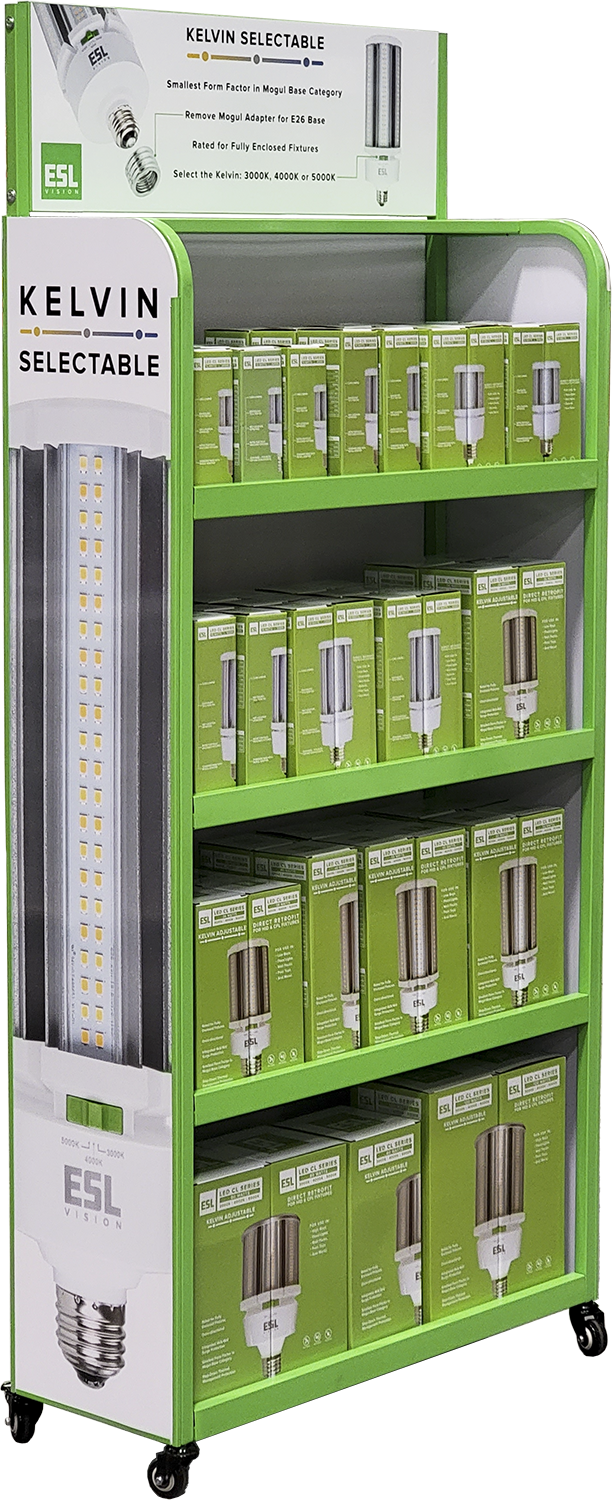 ESL VISION
PRODUCT MARKETING
ESL Vision is a commercial LED lighting manufacturer and wholesaler located in Salt Lake City, Utah. Their innovative ideas and technology warranted a fresh, out-of-the-box look for packaging to separate them from the competition. Bold, on-trend colors coupled with clean and readable design is what sets them apart from the crowd.
Supporting collateral is equally bold and eye-catching. Sales sheets have bold and clean imagery to highlight the features that set ESL apart from the competition. Cut sheets are really a continuation of the sales sheet in addition to having the technical information.
A custom display is created to bolster sales in addition to bringing more attention to ESL Vision on a distributer's sales floor. The supporting planogram and instructions are clear and make it easy to assemble and stock.
Product Photography
Package Design
Sales Sheet Creation
Spec Sheet Creation
Display Rack Design
Plan-o-gram Design
Illustration for Assembly Instructions